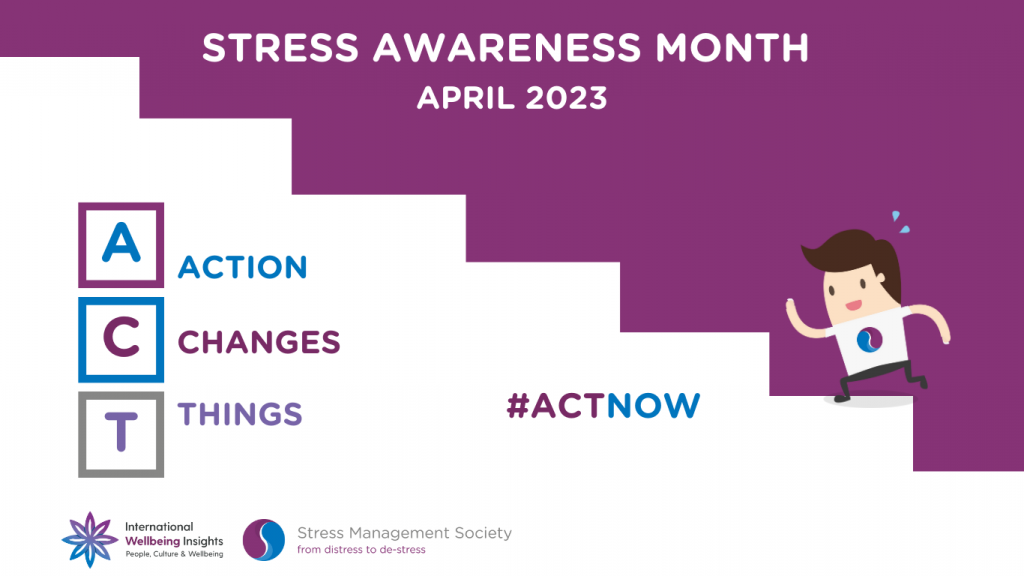 Stress Awareness Month has been held every April since 1992 to raise awareness of the causes and cures for our modern-day stress epidemic. During Stress Awareness Month we are encouraged to talk about stress and how to deal with it.
So what is stress?
There are many definitions of stress. Here are two:
Stress is the psychological, physiological and behavioural response by an individual when they perceive a lack of equilibrium between the demands placed upon them and their ability to meet those demands, which, over a period of time, leads to ill-health. S. Palmer (1989). Occupational stress. The Health and Safety Practitioner, 7, (8), 16-18.​
A simple definition that can be used is: Stress occurs when pressure exceeds your perceived ability to cope. S. Palmer, 1999.
Act Now!
The Health and Safety Executive (HSE), through its Working Minds campaign which aims to prevent work-related stress and promote good mental health in the workplace, has compiled a list of resources to assist employers and workers during stress awareness month this April.
Helpful HSE resources
For more information about Stress Awareness Month visit the Stress Management Society Website.
---